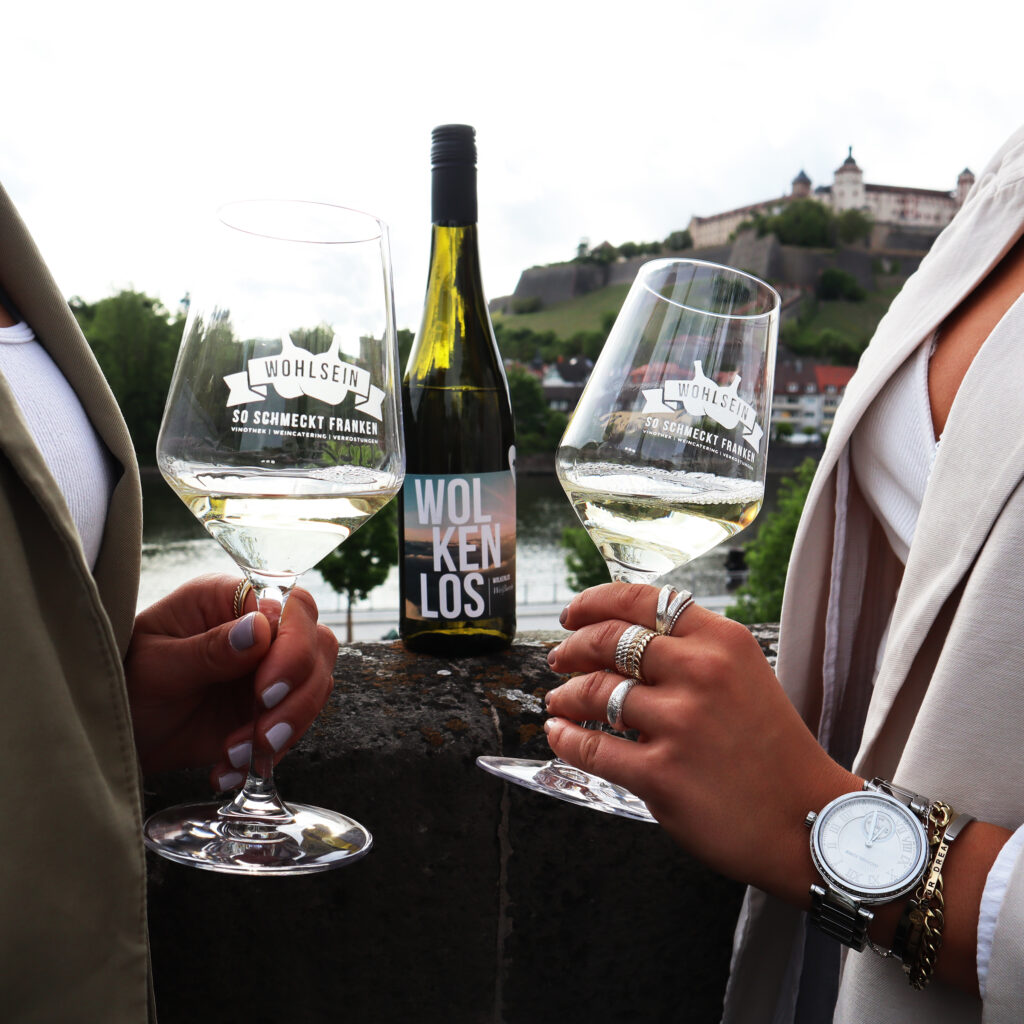 OPEN HOURS
Fri and Sat I 10:00 – 18:00
CONTACT
Phone: 0931 20561073
E-Mail: info@wohlsein-weine.de
DIE VINOTHEK WOHLSEIN WEINE IN Würzburg
The baroque wine city of Würzburg is the birthplace of Wohlsein Weine!
Excellent wine growing areas and beautiful vineyards surround Würzburg, both in the city and in the district. This is the reason why we have opened Wohlsein Weine in Würzburg.
On 01 April 2016, the Vinothek in Würzburg opened. As a stage for small and special winemakers who work for the love of their craft and in collaboration with nature.
In the Vinothek Wohlsein in Würzburg you will find special wines from creative or small wineries from Franconia. Within our opening hours, the selected wines can be tasted and taken away. We are pleased to advise on all questions about wines and vineyards.
WINE TASTINGS IN Würzburg
In our store you can buy wine or taste it! In our event calender you can find current event such us wine courses and wine tastings.
In addition to the open wine tastings, you can also book customized tastings! Our 5+1 wine tastings can be reserved for groups at any time during opening hours according to booking situation. Optionally with hearty pastries, a Franconian snack or delicious Flammkuchen! Stories about the winegrowers from the vineyard and the wines are included!
Our wine tastings are always individually designed according to preferences. This offers the possibility of transforming the wine experience into a themed tasting or blind tasting.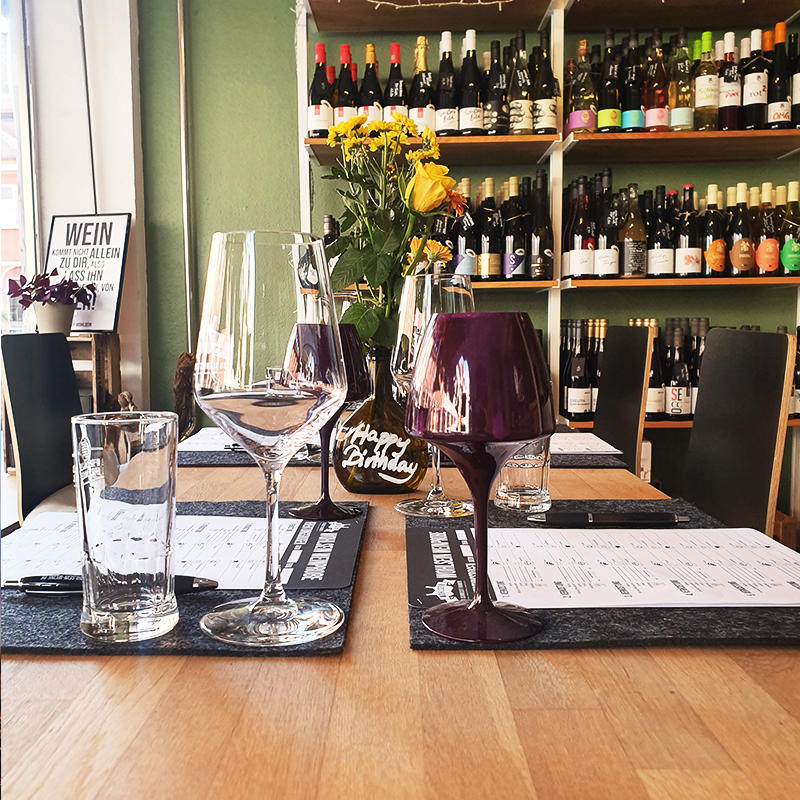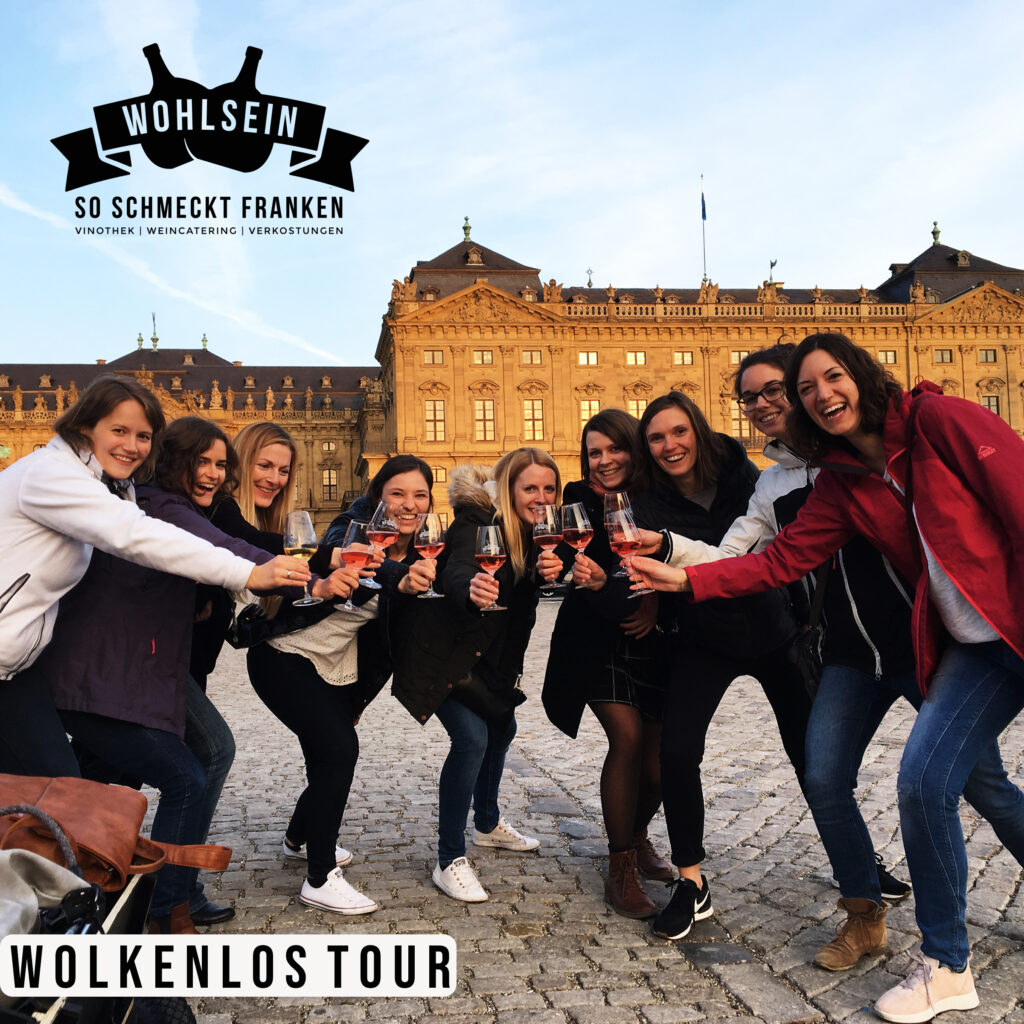 News: Wolkenlos Tours
A guided wine tasting tour through the centre of Würzburg! Experience the view and taste of the Franconian winegrowing region during just one event! A 5+1 wine tasting with a pleasant tour of the city!
In the middle of the wine experience – not a pure tourist tour, but a mixture of scene and sightseeing.
There is a special tasting at each of the hot spots. Local people have also been on the tour several times and recommend it to visitors who are coming to viit Würzburg. (Booking recommendation: plan three weeks in advance)