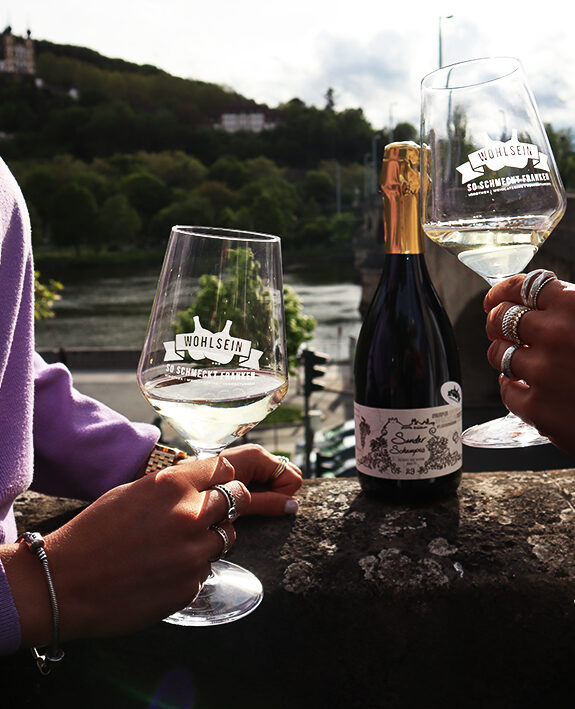 Wohlsein is full of treasures, there is a story behind every bottle and behind every wine there is a winemaker with his or her own philosophy. Our vinotheque is the stage to tell you these stories. At Wohlsein you can enjoy wine experiences and find the wine that best suits you or your need.
Wine is pleasure. Wine ist culture.
Wine is a piece of home
in the bottle.
For us it's not important to bragging about being experts using accurate vocabulary. For us wine is nothing elitist but pure pleasure. Tastes are totally different – just because you don't like a wine doesn't mean that it's bad or that you don't have any taste, it just means that you don't like it and that's fine. For us it is very important to understand your own need at the moment. It doesn't matter if you come with zero knowledge or a dangerous little knowledge or if you have already a lot of experience. At Wohlsein you can exchange ideas, philosophise and try out new things. Every wine is different, special and has its own character. And the story of each bottle begins in the vineyard with the plant.
THIS IS HOW FRANKEN TASTES!
With Wohlsein Weine we would like to present the diversity in Franconia! This includes small hidden wineries, as well as big names and winemakers who go their own way completely off-road. In Franconia Viticulture has a long tradition. he know-how is mixed with creativity and a love of experimentation. All our wines are from the FRANKEN wine region. They reflect their origin, the year and their terroir.
We appreciate the treasures of our homeland Franconia. Our suppliers work mostly ecologically and in close harmony with nature to achieve the best results. Healthy soil and healthy plants characterise good wines and ensure sustainability. The connection to nature is very close to our hearts. At Wohlsein we don't use plastic, here you can find neither bags nor to-go cups. Since we only use regional products, all our suppliers have short delivery routes and CO2 emissions are lower. We pay close attention to this, both with our suppliers and customers. For customers who are located in the near area, we offer the possibility to pick up the orders – for example in the online shop – in our winery. Many of our customers visit us by bike, which makes us very happy.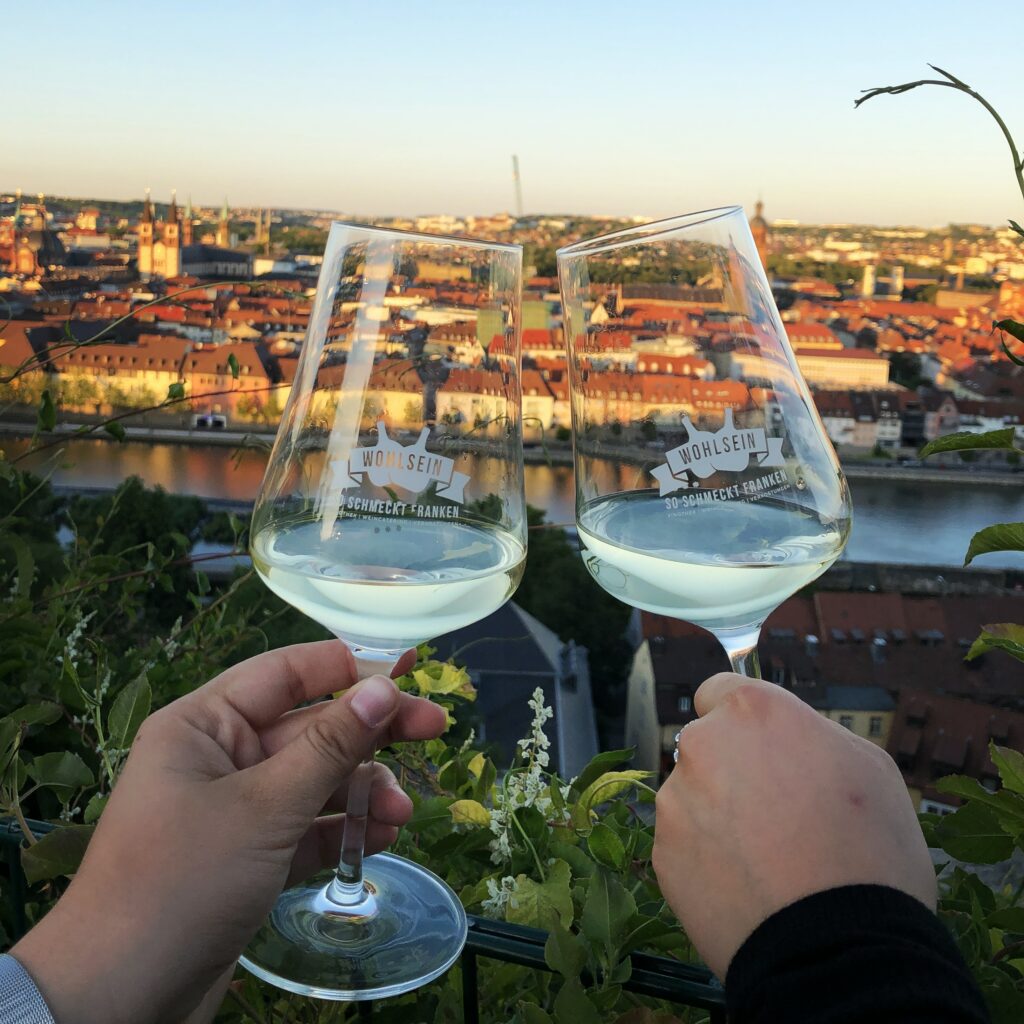 WE TAKE RESPONSIBILITY – NO WASTE POLICY
It is not only with the wine that we pay attention to regionality. The ingredients we choose for our dishes also comes from the region. This also prevents longer transports and our food has a different quality at the same time. The food can be reaped at the optimal time of harvest, the products are therefore healthier and you also support the local region when you buy.
Since our events are booked in advance we can buy as much as we need and there is no waste of resources. The Wohlsein kitchen has an absolute NO WASTE POLICY and we are proud of that. All our dishes are also available vegan and vegetarian on request.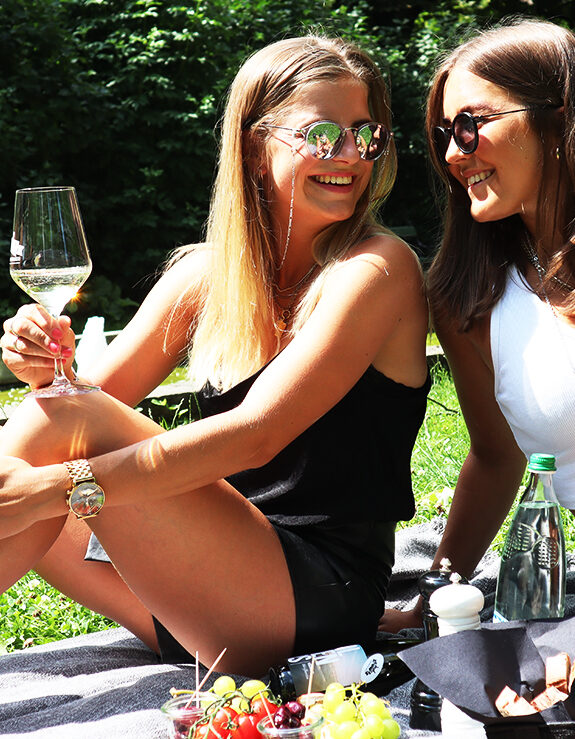 WOHLSEIN – a new life feeling
It is an old tradition to wish each other well when drinking together or raising glasses in a friendly atmosphere. WOHLSEIN is this wine moment. A glass of wine in a relaxed atmosphere and informal get-together, where everyone wishes for the other person to have just that feeling. The focus is exactly on that feeling. A pleasant warm sensation of comfort and serenity.
A good example of this can be found in 1728 in a book of etiquette about the good host who avoids glasses that are too large: "Because sensible people look more at the appearance, the ceremony, and the good wish the other person feels happy, than at the full measure of the glass, he can show his devotion and respect with a small measure as well as with a full, shaken and overflowing measure".